SPRING FLING DANCE SATURDAY MARCH 10th!
Come chase away those winter blues for good and dance with us Saturday, March 10th 2018 at our Spring Fling Dance.
We play all of your favorite ballroom and swing dance styles, and there will be a 30-minute dance lesson given by dance instructor Joallyn Bohn, who makes dancing even MORE easy and fun!  A no-host bar will be provided by the San Ramon Arts Foundation. 
Where:  San Ramon Community Center, 12501 Alcosta Blvd.  San Ramon, CA 
When:  Saturday, March 10th 2018 from 8-10:30PM
Why:? Because dancing to live music is fun and SO much better, the band is top notch, and features our beautiful vocalist Grammy Nominee Carla Helmbrecht!
Tickets:  $20 adult, $12 student/youth, and you can get tickets at the door.
Call 925-973-3343 or go to www.sanramonperformingarts.com for advance tickets.
Hope to see your wonderful dancing selves!  
Cheers,  Kaye
COME TO THE FALL BALL!!!
Come Dance With Us on Saturday, September 30th from 8-10:30PM!
Come kick up your heels with Lady K and the Kings of Swing!  Enjoy the fun and excitement of a live big band mixed with ballroom music.  From Foxtrot to Cha Cha,  East Coast to West Coast swing, a broad variety of dance styles will be in the mix.  Dancers will enjoy the spacious and excellent dance floor at the Dougherty Station venue.  A 30-minute dance lesson will be provided during the event by dance instructor Joallyn Bohn, who helps make learning to dance easy and fun! 
If you like to dance, or just enjoy the excitement of Big Band music, this will be a fun and enjoyable event for all ages.
Please note: This event will be held at the Dougherty Station Community Center in the Ridgeview Room, which has a HUGE hard surface floor for serious dancers to enjoy!
Address: Dougherty Station Ridgeview Room, 17011 Bollinger Canyon Rd, San Ramon, CA 94582
Time:  8:00-10:30PM
Tickets:  $20 Adults, $12 youth.
Advance Tickets strongly recommended and can be purchased at the box office, by calling (925) 973-3343 or online at www.SanRamonPerformingArts.com
Let's Fall In Love! Fall Concert November 5th, 2016 8PM

Come join us for a romantic evening of jazz standards in an intimate small-theatre setting. Saturday, November 5th 8PM at the Front Row Theatre, San Ramon.  Grammy-nominee jazz vocalist Carla Helmbrecht joins us for a special heartwarming  evening of songs of love.   
​For tickets, call (925) 973-3343 
Front Row Theater  
17011 Bollinger Canyon Rd  
San Ramon, CA 94583


Adults $20  Youth $12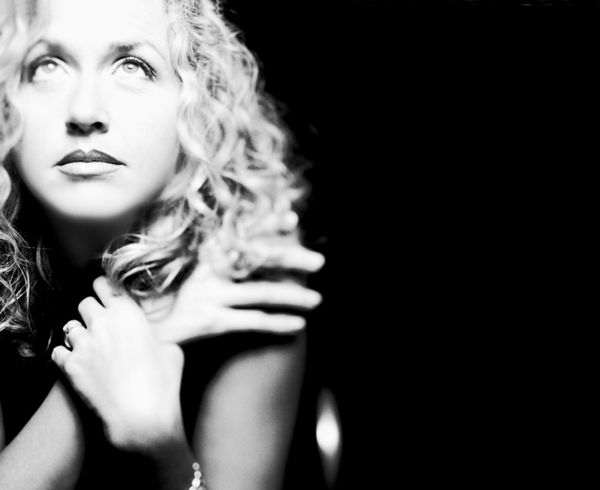 Winter Wonderland Concert
Come join Lady K and the Kings of Swing on Saturday, November 30th and let us warm your heart and your spirits!  It's the perfect weekend to kick off the holiday season.  With jazz arrangements of Winter Wonderland,  Linus and Lucy, Have Yourself A Merry Little Christmas, Silver Bells, and more, this show will put a smile on your face.  Joined by guest vocalist Dale Head, this will be an evening  sure to get you in the holiday mood! 
Show Time:  8:00 PM
Tickets:  $15 General Admission  $5 Youth 12 and under
Location:  Dougherty Valley Performing Arts Center  10550 Albion Road, San Ramon, CA. 94583
Tickets:  Available through the box office at 925-973-3343 Tuesday through Friday from 12PM-5PM
 
Come join us Friday night April 12th for an evening of Jazz and Poetry. April is National Jazz month and National Poetry month. We will be exploring the history of Jazz through poetry, photography, and short stories about the musicians, all to the big band sounds of Lady K and the Kings of Swing with Poetry by Kathleen Moore. Friday, April 12th 7:30PM at the Dougherty Valley Performing Arts Center in San Ramon. Tickets are $15 for adults. For more info call 925-973-3343.